Wednesday, October 14, 2009
A motion received Monday by the Arkansas Supreme Court could be the precursor to free convicted child murderers know collectively as the West Memphis Three.
The West Memphis Three are Damien Echols, Jason Baldwin and Jessie Misskelley. They were convicted in 1994 of killing three 8-year-olds -- Steven Branch, Christopher Byers, and Michael Moore -- in a wooded area of West Memphis known as Robin Hood Hills.
The motion ask the high court to order the trial court to consider new evidence and testimony in the case. The trial court has continually refused to hear new evidence in the case provided by Echols defense team and the three have always maintained they are innocent of the crime.
New evidence provided to the high court by Echols' team alleges three people saw Terry Hobbs [seen at upper left], the stepfather of Steven Branch, just a few hours before the three youths went missing. The affidavits were provided to the defense team by Hobbs neighbors. Hobbs, in questioning by West Memphis police in 2007, told investigators he never saw the boys the day the boys were murdered. There is also evidence in the form of hairs found on the boys' clothing and near the crime scene were consistent with Hobbs and his friend, David Jacoby. Hobbs was never questioned during the original investigation in 1993.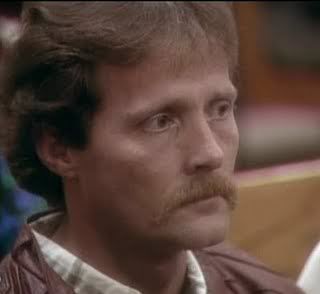 Hobb's attorney fired back today in a prepare release. Hobb's attorney is not identified.
"This is the latest lie put forward by [attorney] Dennis Riordan and the Damien Echols defense team. Dennis Riordan lied when he claimed in a press release that his Habeas filing included a chronology of events that implicated Terry Hobbs, when in fact the time of death stated in Riordan's own filings is consistent only with the innocence of Terry Hobbs.
"Despite the press attention focused on this case, Riordan has never been questioned about this false statement.Dennis Riordan lied when he said in a press release that new evidence placed Hobbs at the scene of the crime, a statement which Riordan himself (and his DNA expert) contradicted in the Habeas petition and his November 1, 2007 press conference. Despite the press attention focused on this case, Riordan has never been questioned about these contradictions."
Click on the links below for additional information.
http://arkansasmatters.com/content/news ... cid=262482
http://arkansasmatters.com/content/news/
fulltext/?cid=262632
-------------------------------------------
http://phillips-county-arkansas.blogspo ... -west.html